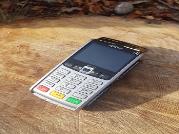 We now accept card payments upon delivery with our mobile terminal or over the phone.
Due to the new legislation regarding transaction fees we are no longer able to accept credit card payments. Debit cards are still free.
Free Deliveries are made Wednesdays & Saturdays
Please note: the online order form does not currently send confirmation emails but we will still receive your order.