About Us
We are a reliable family run business with over 10 years of experience. We are based in the Newbury & Thatcham area and we only supply the highest quality, woodsure approved, responsibly sourced seasoned firewood.
Our Firewood
Most of our wood is sourced by our 60 acres of managed woodland, or from local woodlands. We work closely with local forestry management companies to select the best responsibly sourced wood.

Our logs are cut to 9/10 inch lengths, split and processed on site by ourselves, then stacked in our special large vented fabric bags and left to season in our open sided barns.
Our seasoned hardwood and kiln dried bags meet the woodsure ready to burn requirements for dry firewood this insure you get great clean burning firewood.

Quantity
We sell our logs in bulk bags as opposed to selling by 'a load' or weight. This means that our customers know exactly how much they are getting, and ensures consistency every time we deliver.
Our bags are just under 1m x1m and are fully vented
Delivery is made using our van and crane, we leave the bag with you with no deposit or bag charge, simply return the bag to us on your next delivery. This means no dumping your logs in a pile on your drive - you are free to move them in your own time.
Delivery Dates

We deliver on Tuesday, Thursdays and Saturdays* so whatever day you place your order we aim to deliver within 7 working days. For payment details and delivery areas please see our prices page, or contact us if your are unsure.
We can supply barn stored logs, kiln dried logs, kindling wood & woodchip with free delivery
*winter months, maybe less delivery days throughout the summer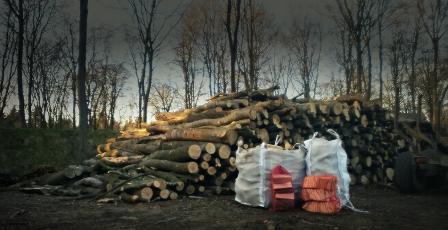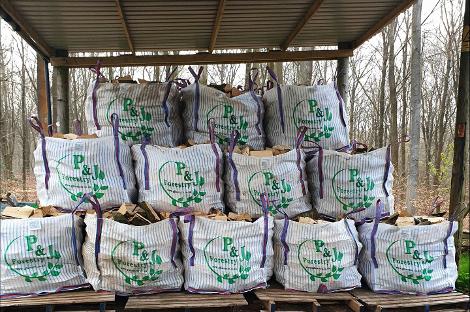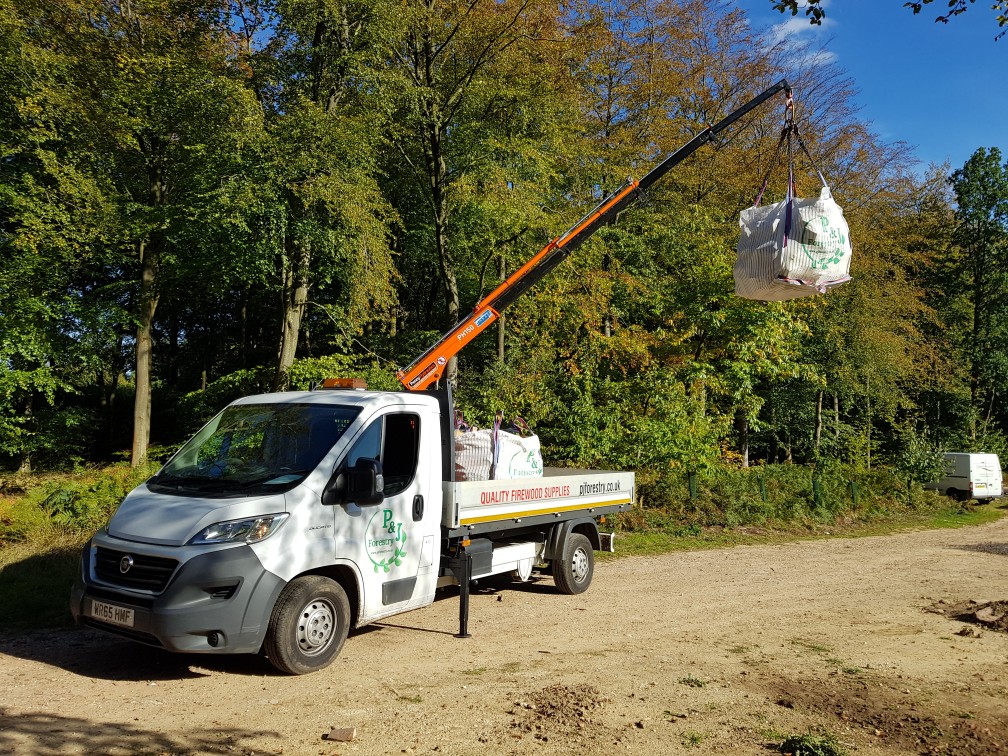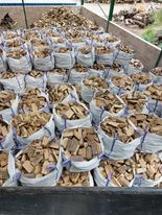 www.pjforestry.co.uk | ©2021